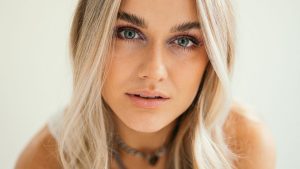 Any pregnancy decision should ultimately be up to you, as it will impact your future the most. No one should make you feel powerless in your pregnancy journey.
If you feel pressured into an abortion but aren't sure, seek a safe place to talk about all your options. You deserve all the facts and clarity needed in this process. You are valuable and have a voice in this.
What Do I Do?
There is no easy answer to this question. You may feel nervous and overwhelmed after finding out you're unexpectedly pregnant. Know there is no right or wrong way to feel; most importantly, you are not alone.
Give yourself the much-needed space to process the news and work through your feelings along the way. First Choice Reproductive Health is here to help you determine the best option without pressure or judgment.
What Are My Options?
You have more than just the option of abortion regarding your pregnancy. Abortion has serious health risks, including incomplete abortion (requiring another abortion procedure), infection, heavy/prolonged bleeding, and more.
Modern adoption comes with the convenience of open adoption plans where you choose parents for your child, but you remain an integral part of your child's life and story. 
Parenting can seem like quite the undertaking, but you are stronger than you believe. With the proper support and resources, parenting is possible. We can connect you to great community resources to help.
Who Can I Trust to Talk With?
At First Choice Reproductive Health, we are committed to you and listen to your needs, offering the education you need to move forward with your next steps.  
You deserve the support and resources necessary to make an informed and confident decision. We can walk you through all of your pregnancy options today. 
Before talking about your options, we can also confirm your pregnancy with a free and confidential pregnancy test and limited ultrasound. Schedule an appointment to learn more.
Open adoption plans are not legally enforceable in Texas.