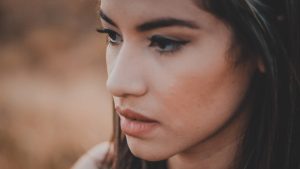 Maybe you feel like you're reliving a hard season of the past, but you don't want to go about it the same way. If you've already had an abortion and don't want another one, other options are available.
You don't have to face another unplanned pregnancy alone. We're here to offer you alternative pregnancy options so you can feel confident about your next step.
1. Your Adoption Option
You may be surprised at how flexible adoption is. There are three plans to choose from, based on the relationship you want with your child and the adoptive family (of your choosing). Choose from open, closed, and semi-open adoption. We can better inform you about these options at our clinic.
Our compassionate team at First Choice will help inform you about adoption so you can choose the adoption plan that fits your lifestyle. We are here to listen to your unique situation and help you address your questions and concerns. 
Adoption Referrals
At our clinic, we can refer you to our network of credible and professional adoption agencies in the area. In addition to a list of approved agencies, we provide free educational resources. All of our resources and support are free and confidential. Talk to us today to learn more about your adoption option.
2. Your Parenting Option
Are you in school, a single parent, or afraid of what's to come for your pregnancy? Parenting might seem scary and even intimidating at first. Parenting is hard, but it also comes with joy and love like no other. With the proper education, you can feel better equipped and informed for your journey ahead. 
We can refer you to many local resources so you can make a clear decision for your future. Our caring team at First Choice is here to help you with your next steps regarding your pregnancy decision. 
Contact us today to learn more about the parenting resources available to you. We care about you and your future.