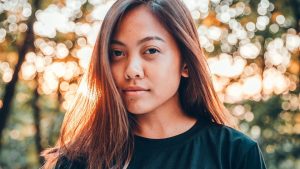 You have more options than abortion when it comes to your unexpected pregnancy. Maybe you don't want to choose abortion due to the many risks of the procedures, or you feel pressured to choose abortion by your partner, parents, or friends. Remember, the decision is ultimately yours to make.
You Have Two More Options
You should never feel pressured into any decision regarding your pregnancy. You have more than one option. Other than abortion, you can make an adoption plan and parenting. You may be surprised at how many people are willing to support you through each of these two pregnancy paths.
Adoption
Many women are hesitant about adoption due to confusion around this option. Adoption has dramatically improved, allowing the birth mother to select the potential adoptive parents and the future she wants for her child.
Many women who choose adoption find hope after an unexpected pregnancy because they know their child is safe and in a loving home. 
 With adoption, you have three adoption plans to choose from open, semi-open, or closed. These different options give the birth mother the choice of being part of her child's life or keeping her identity private. The choice of adoption is a scary but brave decision.
Parenting
Though parenting comes with great sacrifice, it also comes with great joy and love. The instinct of parenthood comes more naturally than you may expect. With the proper support and resources, you can do this.
We can put you in touch with many community resources to assist you, plus we provide referrals for many services in our area. Our team is ready to counsel you and help you figure out your next step.
Connect with us today to learn more about the parenting resources available to do parenting well. You are not alone!
We're Here for You
We at First Choice Reproductive Health are here to help answer your most pressing adoption and parenting questions. 
We have a network of credible and professional adoption agencies in the area to which we can refer you. In addition to a list of approved agencies, we provide free educational resources. Our pregnancy services and options support is free and confidential.
Contact us today to talk to our team and make the best decision for you.