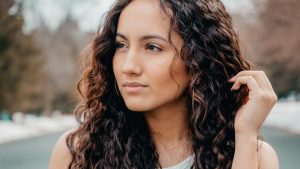 Your mental health affects every part of your life, knowingly or unknowingly. The National Library of Medicine shares that for women after a miscarriage or abortion, 'A significant number of those experiencing a reproductive loss exhibit signs of anxiety, depression, or post-traumatic stress disorder.'  
It's essential to consider the mental health risks of abortion before moving forward with a pregnancy decision. You owe it to yourself to be fully informed.
Mental Health Effects of Abortion
Studies show the link between mental health and abortion. An article, Psychiatric complications of abortion, shares that "no research study has found that induced abortion is associated with a better mental health outcome." This study also shares the following as possible emotional effects of abortion:
Alcohol or illegal drug dependence

Mood disorders (including depression)

Anxiety disorders
An article published in the National Library of Medicine reviewed several studies, which determined:
Abortion is consistently associated with elevated rates of mental illness compared to women without a history of abortion.

The abortion experience directly contributes to mental health problems for at least some women.

Risk factors, such as pre-existing mental illness, identify women at greatest risk of mental health problems after abortion.
Before An Abortion 
It's vital to learn more about the mental health effects of abortion with a professional, especially if you've already had mental health struggles before pregnancy. You deserve clarity and answers about abortion.
It's important to safeguard your health with pregnancy confirmation. Take a free, lab-quality pregnancy test and limited obstetrical ultrasound at our clinic today. We can also provide free and confidential options counseling.
Our compassionate team is here for you and to help you navigate all your pregnancy and options questions along the way. You are not alone. Contact us today to learn more about what's next.