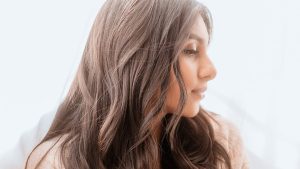 Though every woman's experience with abortion is different, abortion has been shown to increase her chances of developing mental health struggles, including:

Depression

Anxiety

Substance use disorder

Suicidal thoughts or behaviors
 Though there is no easy solution for an unexpected pregnancy, adoption may help a woman avoid the depression that can come with an abortion. Know that if you're facing an unplanned pregnancy, you have options.
How Does An Adoption Plan Work?
Adoption can come with many mental challenges as well, but also with hope. Birth mothers can choose an adoption plan that works for them and their future. Many women find hope after an unexpected pregnancy because they know their child is given a future with their chosen family. 
Types of Adoption Plans
You have more than one option when it comes to an adoption plan. Your three options allow you to have an open or closed relationship with your child and the adoptive family. It's completely up to you. Here are your options:
Open adoption:

The birth mother chooses the family she wants to raise her child and keeps in contact with them. She and the adoptive family agree on the type of relationship and interaction made between both parties and the child.

Closed adoption:

Some women find it easier to choose a closed adoption due to their life circumstances. With closed adoption, no contact will be made between the mother and child, and all parties' identities are kept confidential. The court seals adoption records.

Semi-open adoption:

Contact with the child can be made, but a professional adoption agency will help manage communication between the birth mother, the child, and the adoptive family, keeping your identifying information confidential.

<
Hope After Abortion
If you've had an abortion and are struggling, hope and recovery are possible. You are not alone. Here at First Choice Reproductive Health, we can help you find post-abortive support. 
Contact us today for a free, confidential appointment to receive pregnancy confirmation and determine your options. We can help you make an informed decision for your future.;